Business Setup Dubai UAE: A Comprehensive Guide
Dubai, located in the United Arab Emirates (UAE), has rapidly emerged as a global business hub, attracting entrepreneurs and investors from all corners of the world. If you're considering starting a business in Dubai, this comprehensive guide will walk you through the essential steps and insights needed for a successful business setup.
Understanding Business Setup in Dubai
Business Setup in Dubai: An Overview
Dubai offers a strategic location, excellent infrastructure, and a favorable business environment. Before diving into the details, let's get an overview of what business setup in Dubai entails.
Types of Business Entities
Choosing the right business structure is crucial. Dubai offers several options, including:
Free Zone Company
Mainland Company
Offshore Company
Learn about the advantages and disadvantages of each to make an informed decision.
Legal Requirements
Starting a business in Dubai involves compliance with various legal requirements, such as:
Trade License
Business Registration
Visa and Residency
Local Sponsorship
Understanding these requirements is essential for a smooth setup process.
Business Setup UAE in Brief
Starting a Business Setup UAE, specifically in Dubai, is an exciting venture filled with opportunities. The process involves selecting the right business entity, complying with legal requirements, and navigating the thriving business landscape of the city. With the right knowledge and guidance, business setup in Dubai can be a smooth and rewarding experience.
Business Setup Process
Step-by-Step Guide to Setting Up a Business in Dubai
Here's a step-by-step breakdown of the business setup process in Dubai: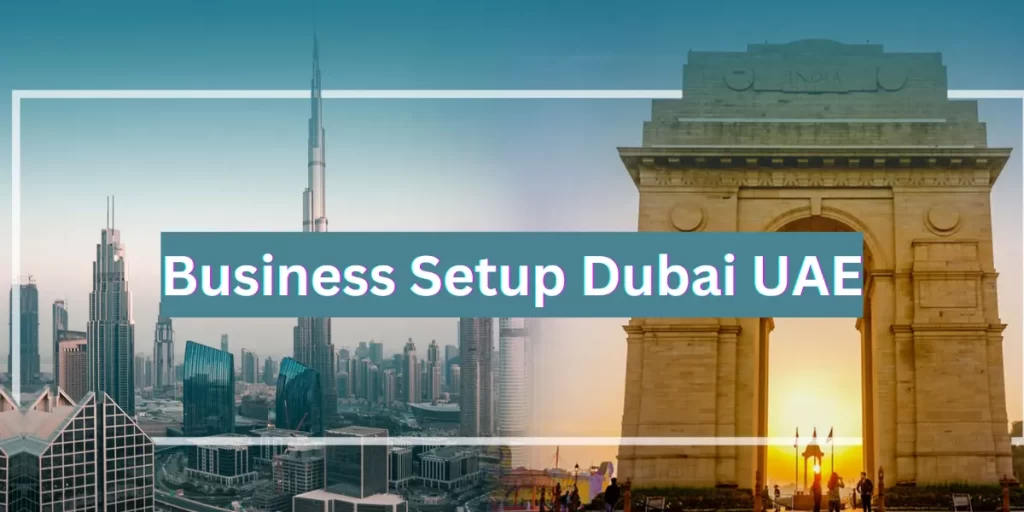 Market Research and Business Plan
Before anything else, conduct thorough market research and develop a comprehensive business plan.
Choose a Business Activity
Select the specific industry and business activity you want to engage in.
Pick a Business Name
Choosing a unique and appropriate business name is a critical step.
Legal Structure and Licensing
Decide on your business structure and obtain the necessary licenses.
Location and Office Space
Select the right location and office space based on your business needs.
Visa and Residency
Manage the visa and residency requirements for yourself and your employees.
Local Sponsorship
Understand the role of a local sponsor in your business setup.
Opening a Corporate Bank Account
Learn how to open a bank account for your business in Dubai.
Post-Setup Considerations
Running Your Business in Dubai
Once your business is set up, there are various aspects to consider:
Business Compliance
Stay updated on tax and legal compliance requirements.
Networking and Expansion
Explore opportunities for business growth and networking in Dubai.
Business Support Services
Leverage local business support services for success.
Dubai, UAE, offers a thriving business ecosystem with endless opportunities. By following this comprehensive guide, you'll be well-prepared to embark on your journey of business setup Dubai. Whether you're a seasoned entrepreneur or a newcomer, Dubai's business landscape has something to offer everyone.